49 stones
turnin' it on!!!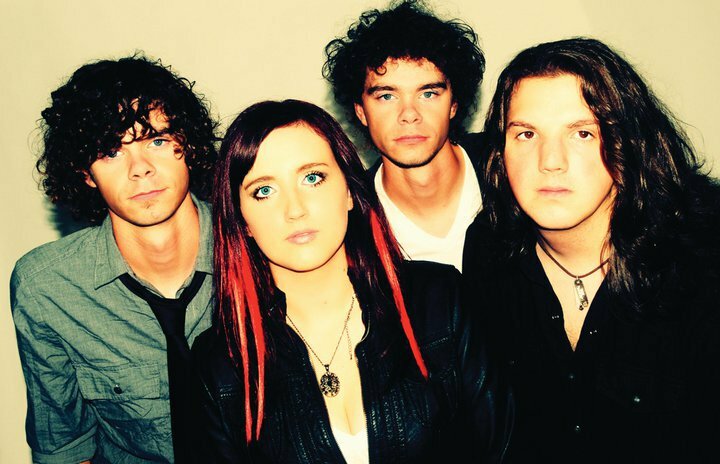 A few of you may have known this band as Emma Jo & The Poets Down Here, but most of you don't. Well over a year ago, drummer Kyle Scheel approached me about a review and I was on the verge of saying no when my better side caved. No promises regarding posting, I said, but I will take a listen. Truth be told, it was a hell of a listen and I ended up writing and posting a glowing review about the album, but mainly about this one track, Crowded, which to me was a shot of speed during finals week. Unrelenting rhythm and groove combined to give me the rush Deadheads must have gotten when the Dead were on their game. No, they didn't sound like The Dead--- not even close--- but they sounded good! Know what I mean?
Well, The Poets are back, but this time under the guise of 49 Stones. Consider it an alter ego because this is a future and more mature version of The Poets and, man, have they grown! Turn It On may be the present version of the old band (most of the tracks were re-recorded for this project)--- in fact is--- but what a difference! This isn't Emma Jo and anybody! This is a band and, more importantly, 49 Stones and it may get better than this, but not often. These four musicians up the ante with more power--- power guitars, bass and drums which carry each and every re-recorded track into another dimension. Don't believe me? Take a trek to on Facebook and listen. When I wrote this review for The Poets' album, I didn't think they could have taken Crowded too much farther, but they did. Emma Jo's vocals are a step beyond, and the band? Let's just say that they are the grownup version of what they once were (and they were damn good then). Scheel's drums are solid and his work alongside bassist Garrett Cox are at certain moments the definition of rhythm section. I would rave about Brett Cox's guitar because he is a monster player, but there are a million excellent guitar players out there, right? Not really. I've seen huge numbers of guitarists who can play guitar but a real guitarist (unless he is solo) needs to fit within the framework of those with whom he plays. Brett Cox does that in spades.
Emma Jo? There is no denying that she is the face and the voice of the band, but she is aware of her strengths and weaknesses and also knows that with the other Stoners, she might just be another rock 'n' roll chick singer. I do not mean that negatively. What I mean is that together, these four have something very special that might not be there in combination with others. She knows she needs them and, conversely, they know they need her and, hell, isn't that what being a band is all about?
Now, I'm not saying that everyone is going to get what 49 Stones is doing. What I am saying is that these guys have something that you may want to hear and if you hear it and you don't get it, fine. Not all of us like Michael Bolton, either. But if you like to rock and you don't even try, you lose right off the bat. If I'd said no to Scheel like I had first thought, I would have missed one of my more favorite bands and a song which gets play whenever I need a pick-me-up. That's right. Whenever I need a shot of adrenaline, Crowded is one of my go-to tracks. And usually I stay to hear the whole album. Again. I don't see that changing anytime soon, especially now that the songs have been given proper treatment.
Man, I need to see these guys live! Like The Bueno of Nine 'N Out says all the time, they have to RAWK! (Rawk is her part. I supplied the rest). Thanks to The Bueno. And thanks to 49 Stones who, with a few listens and a little fan participation, will get the respect they are due. Listen. Then do your part.
(Band photo by http://www.josiephotography.com/)
Frank O. Gutch Jr.
Supporting the Indies Since 1969