THE HONEYCUTTERS
When Bitter Met Sweet
Could The Honeycutters be another Zoe Muth & The Lost High Rollers? While I have been aware of Muth the past four or so years, she and the Rollers have become my template for everything between rock 'n' roll and country. They blew me apart with their first album, self-titled, and continued my soul destruction on Starlight Hotel. I love Muth's voice and her songwriting and especially the way she fits within the framework of the band. Nashville artists pale in comparison as far as I'm concerned and I am always amazed that the music people supposedly at the top of their game pass on such talent.
Which is absolutely the wrong way to start a review of another musician's album, I know, but I did it for a reason. When I hear musicians and songwriters like Zoe Muth, I always think the pinnacle has been reached, the die has been cast. I am always wrong, thank the gods, but cannot imagine other musicians approaching that level. Some reach so far inside me it seems impossible that others can.
So let me tell you about how The Honeycutters bumped right up against the High Rollers in my soul. I'm taking one of my famous walks to break the monotony of sitting in front of a computer screen and put the ear buds in my ears. It's queued up to the first Honeycutters effort Irene just by chance and as I walk, the music begins clearing out my head. Two songs in and I'm practically in a movie, walking roads in God's country, which is what I call Oregon. The scene slowly folds around me and I feel warm and insulated and all there is is scenery and music. As Irene works its way into When Bitter Met Sweet, the band's second album, I am completely sold. This is not just music, I realize, this is Honeycutters music!
Amanda Anne Platt music, to be exact, for she writes most if not all of the songs for the band. And sings lead on most. But where she excels, and excels greatly, is in her songwriting. My God, but I work my way through songs after song--- two albums worth--- and am nearing the end of my walk and have yet to hear something I don't like. A lot. Maybe even love. Already!
So much so that I'm writing this. They have a new album coming out, do The Honeycutters, but it is forever getting here and I find that it is easier to write than to wait. Music this good, in fact, should be written about. A lot. There is a country edge to what they do, yes, but it is either not real country or so good that genre does not matter. These are songs that make me want to dance and songs that make me want to dance. Songs to make me happy and songs which make my eyes tear up and strangle my heart. Songs for night and songs for morning and songs for midday. And they are, every one of them, good. Maybe even better than good.
If I didn't think you needed to hear this band, I wouldn't bring it up. Well, need might not be the term. But let me say this. If you love music with a bit of twang and folk and melodies and harmonies and lyrics which produce scenes of pastoral beauty and love of life, you should check this band out. I will even go so far as to say that if you really get what Zoe Muth has been doing, you should get what Platt and band are doing too.
Both Honeycutters albums are available for streaming (and purchasing) on Bandcamp (click here). Take a few moments to listen and, if you're anything like me, you will be sucked into the warm and wonderful world of Amanda Anne Platt. Sure, I'm anxious to hear the new album, but only because these two are so goddamned good!
Frank O Gutch Jr.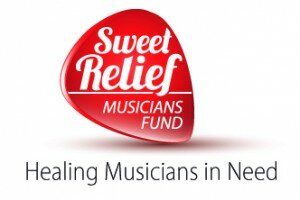 Frank O. Gutch Jr.