PEPA
Start
Here we go! Down under just ain't down under any more, what with all of the artists and bands making noise on the bandwidth. Love it or hate it, digitization has opened the door to a world of music. Some of it is good, some of it not so much, but some is so good that it matches or betters anything from the major label distribution setup, which is now international and more unwieldy than ever. We can thank the gods the infrastructure is collapsing because it buried a number of really fine bands and artists who deserved better than they got.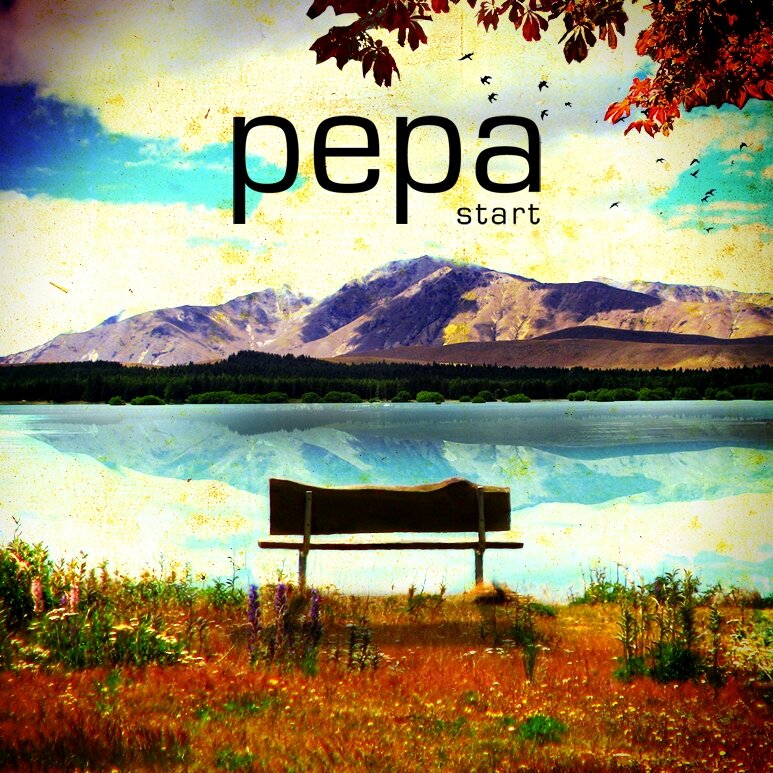 Unfortunately for the consumer, the wasteland result of the pop music collapse is akin to walking into one of those block-square box stores and, without help, attempting to find the right light bulb among thousands, a mission so daunting that most people end up walking away. The ones who stick it out, though, are not only in for some adventure, but some real musical treats as well. One of those is .
Pepa is the musical child of Modern Joy's Cameron Knight, being a pop band of growing repute out of Australia's New South Wales. One might easily relate Modern Joy's music to that of Crowded House, but without comparison. They rock, but with an ear for that melodic pop sound which, when right, crosses age barriers.
Knight loves the band, but suffers from bursts of energy outside of the band realm. "Modern Joy is very much energetic and loud and fun," he recently said, "but I had an urge to write songs that were a little more toned down and that a broader audience could enjoy. The reason I created Pepa was to have an outlet to make more heartfelt music with no restrictions."
Well, he nailed it. From the first seconds on, Start paints pastoral musical landscapes of almost cinematic beauty. Prologue, the lead-in track, sets the stage in perfect cinematic fashion, in fact, waves brushing shore behind ethereal voice, piano and orchestral synthesizer. When you hear it and look at the cover, then close your eyes, you're there, in some South Sea paradise resplendent with natural beauty. From that point on, it is a magic carpet ride.
If Knight has anything going for him outside of his ability to write downright beautiful tunes (I hesitate to call them ballads, but I guess they are, in a way), it is his gift of voice. Textured just enough to tug the heart strings, it reaches amazing emotional peaks when layered upon itself in harmony. And it doesn't hurt to have an instrumental atmospheric soundscape supporting that harmonic choir. Though one voice it be, it is layered delicacy.
Start is perfect three in the morning music, alone or with that special someone. It is the album I would buy for my girlfriend if I had one, and I would get major brownie points. It is just as Knight hoped--- sincere and heartfelt.
Knight may be young (he is but 20), but has a creative soul beyond his years. Having grown up in Bateau Bay, he lived across the road from the ocean. "On summer nights," he says, "we would make fires on the beach and sleep under the stars. Whenever we got tired from exploring, we would drink from the (magical) natural spring and the jump in the ocean. It is always full of dolphins, fish, birds and, on occasion, whales."
An idyllic picture. An idyllic movie waiting to be made. The soundtrack has already been written.
Frank O. Gutch Jr.