BOB SEGARINI
The Iceman Speaketh...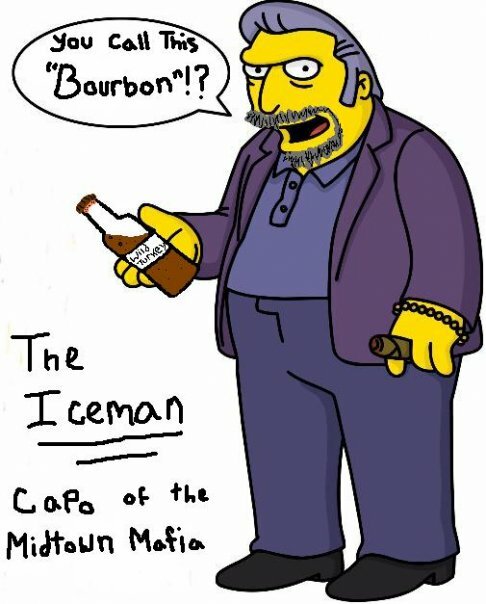 Bob Segarini is the human epitome of what the music business should be. As a youth, he took to rock music like a duck to water, cut his teeth with bands like The Family Tree, Roxy, The Wackers, and Segarini (the band), he went on to work in radio and television, always surrounded by music and the music world. He has seen the topside and the bottomside, has partied with the superstars and the never-to-be-knowns, the rich and the barflies, the beautiful and the ugly. He has gorged himself at tables laden with exotic foods and starved in frozen hotel rooms. He drinks with the lust of a newspaper reporter during prohibition and, to his knowledge, has never forgotten a friend. Here, he talks about the underbelly of the music world, the people he has known and the times he has lived. Keeping in mind that this interview was conducted specifically with eyes toward the anniversary of The Summer of Love, I give you The Iceman, Bob Segarini...
We enter the conversation in mid-thought, the question asked being how he met and became compadres with fellow musician Randy Bishop...
S: (Randy Bishop) He came over and introduced himself and we talked and stuff and that started the friendship. Years later, I got a letter from him. He was at Oberlin College and he had submitted something called Simple Life off of Family Tree to his Music Composition class and got a B+ on it and he thanked me and said we should get together sometime. I still have the letter somewhere, actually. Then when he got back to the West Coast, I had disbanded Family Tree. A couple of us from Family Tree had started a band called Asmodeus--- it was a little heavier B-3 organ influenced kind of a band. We played the Sound Factory in Sacramento and I said, this isn't working. I need to do something a little lighter--- a little more music, a little less playin'. Randy and I were talking at the time and Randy and I got together and that was how Roxy formed. Then Roxy led to The Wackers.
Q: Were you in San Francisco at the time?
S: No. We were never based in San Francisco. We lived in L.A. off and on for ten years.
Q: The Family Tree. Were they San Francisco because they were from around the area somewhere?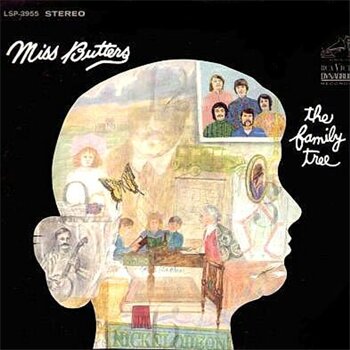 S: I was born in San Francisco and grew up about an hour and twenty minutes east of there. The Family Tree was from Stockton. It's 45 minutes south of Sacramento and an hour and twenty minutes east of SF.
Q: That's what I thought. I mean, some of these bands weren't from SF, right?
S: Well, the Warlocks, they were from Santa Clara and San Jose... the Vejtables... they were all from the Bay area. From the Peninsula, really. One of the bands was from Redwood City. But we used to go... we were on the first bill at the Fillmore that had the airplane on it. It's the little yellow poster with the biplane on it? And we did the Batman one. That was another famous gig.
Bill Graham was a good friend. My mom was ill and I was out in California for four or five years in the late 80s and early 90s and I went to Lollapalooza at Shoreline and everyone I was with went in to sit and watch the bands but me. I went immediately to the bar and sat there and watched guys paint nude chicks all day and drank myself silly, smoking Camel Lights. Everything that was on the stage was on the screen, so I was in Pig Heaven. And I'm sitting there and I look up and there's Bill and his girlfriend, Kathy. I hadn't seen Bill in like 25 years and he sat down and we reminisced for an hour about the old days at the Fillmore and him and Chet Helms and all this other stuff. Then, several months later, the guy buys it in a helicopter. I thought, how serendipitous that I ran into him and got to spend an hour or two with him.
Q: Kind of made you think that it was made to be?
S: That's exactly what I have thought ever since then. Bill was the most honest and fair guy I ever worked for. He was amazing.
Q: You liked the guy?
S: I loved him. You know, I was backstage one time. I went to see Larry Graham play and Chuck Berry was on the bill. I walked into the dressing room and Chuck was sitting in a big overstuffed second hand chair, eating a cheeseburger with shit dripping down his arms and some 16 or 17 year old redhead's giving him a blowjob. There were four or five other people in the room and Chuck's eating a cheeseburger and saying, that's it, baby... that's right. Bill came in and flipped out, threw the girl out and screamed at Chuck for about half an hour. He screamed at people a lot, but he screamed at them because they fucked up. He didn't scream at them because he was an asshole.
Q: Was that the main controversy about Graham, that he was loud?
S: Well, he was impassioned. Bill was an actor. He also loved Latino music. The first show he ever did at the Fillmore was Latin music. Tito Puente--- God, I forget who was on the bill, but it was Latino. It was on a Sunday, if I remember correctly. It was a long time ago. Then he got wind of the Longshoremen things and heard about the Airplane and there was a big to-do about that. You have to remember that at the time SF was really gung ho on its own music: the We Five, the Vejtables, the Mojo Men, Beau Brummels... all had had hits. Mostly, thanks to Tom Donahue and KYA. So when Tom got hold of this little radio station called KMPX--- it was in the basement of a little Chinese church, I seem to remember... They did that thing and they were playing the alternative music of the day. Bill was pretty influential in that because he was doing these shows at the Fillmore of these little local underground bands, drawing 1200 to 1500 people a night. Another thing about Bill. You would look at the bills of who was playing and it was always so diverse. It wasn't three bands that sounded the same. It was maybe a folk artist, a rock band and an R&B band. It was about the music. And the fact that the fruit when you walked in was laced with acid didn't hurt.
As far as Donahue, underground radio started with KMPX--- I don't care what anybody says. I was there. KMPX was a little FM station which broadcast in Chinese or some such language during the day and Tom found out that from sunset to sunrise, they were off the air but had a license, so he finagled his way in there.
Q: What is the connection between Donahue and Graham?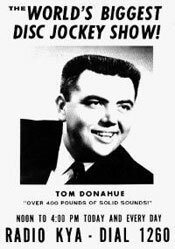 S: The thing is that Donahue was very supportive. Well, he'd made a fortune off of the Beau Brummels and stuff like that at that point, but when the underground started to surface--- i.e., the Jefferson Airplane, Santana--- when I'm talking about the Jefferson Airplane here, I'm talking about when Signe Anderson was the lead singer, when Grace (Slick) was still in the Great Society. They were around and from day one, Bill booked that band. Same with the Grateful Dead, same with Carlos (Santana) and a whole pile of other bands who fell by the wayside, including The Mystery Trend--- all these great bands. So, because , I think, that Tom and Bill did sort of the same thing at the same time? I don't know which one came first--- chicken or the egg, you know--- but one influenced the other. You had this huge following in underground music in San Francisco that was being serviced by radio and, almost from the beginning, two venues and later almost everybody servicing it on the streets. So you have all of these hippies, quote/unquote, listening to KMPX and going to these shows. They really worked in concert, which is how any great local scene ever really happens. KMPX was the aural side, Bill was the physical side. You could hear Jefferson Airplane on KMPX and go see them at the Fillmore. That's how it worked.
I mean, when we would go to L.A., The Family Tree was the house band at the Whiskey A-Go-Go for a long time. We were the guys who opened for The Doors as the house band. It was funny because we would go to the Whiskey and these posters would say "Live! Direct From San Francisco!", and then when we would play anywhere else, like San Francisco or Portland or Seattle, it would be "Live! Direct From Los Angeles!".
Q: Did you play Portland when you were with the Family Tree?
S: Oh God, yes! We played the Northwest a lot. In fact, I have to tell you--- I made so much money in the Family Tree because there were only four of us and we went out and leased a van, we packed our own stuff, had our own PA. This is how wonderful things were in those days. Gas was only 19 cents a gallon. So at the end of the week we would load up the van, throw a dart at a Rand-McNally map and go there. I remember the first time we went to Portland, we just drove there, didn't know anybody and didn't know what we were doing--- by the way, remind me to ask you whatever happened to Jeff Tweedy and the Tweedy Brothers--- God, they were great--- and the Magic Fern from Seattle--- anyway, we got to Portland and stopped at a phone booth and I tore the yellow page section of "teen night clubs", which was like two or three pages, and started calling people and we'd get an audition while we were there, we'd play and we'd come back two weeks later. That's how it started. We did that everywhere. All we did for a year was play from Tommy Chong's place, The Retinal Circus, in Vancouver all the way down to United Fruit in San Diego. We'd go back and forth, back and forth. This was pre-album. After album, tragically, we got hooked up with a manager named Paul Handler who happened to be in Spokane and we moved to Spokane for six months. Why, I have no idea. Another one of my smooth moves. We learned to play pinochle.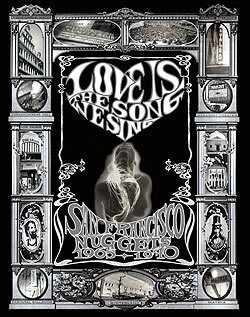 Seeing that SF Nuggets box really brought some stuff home. What's really amazing is that song that they have... First of all, that is one of the few tracks that I have not been able to find: Live Your Own Life. We used to call it "The Airplane Song". It was my tribute to Jefferson Airplane. Alec Palao is amazing. I think he had something to do with SF Summer, the comp that my two last tracks, (by the band, Us), were on? I don't know where he found those, but it sure is nice to have them. Anyway, we saw and played with the Airplane very, very early on. Signe was still in the group. In fact, at some gig we played, I remember sleeping on the floor at Darby and Grace's place when they were still together in The Great Society. Darby Slick's her brother. I remember staying there, sleeping in Janis's bed more than once, with her and her girlfriend. But just sleeping. We all knew one another. It's funny. I used to drink with Jim Morrison, Harry Nilsson was my best friend for years. At the time, you don't feel a sense of history or anything like that. You're just in the moment, you know?
Q: Did you know Harry Nilsson before his writing success?
S: Oh yeah. I knew Harry when he was a bank teller.
Q: So you knew him before you wrote songs together?
S: Yeah. Actually, he wrote most of or some or all of One on my piano in Stockton when he came up to show me his brand new used Jaguar he bought with his first royalty check. And a couple of us played on the Pandemonium Shadowshow album. I doubled the piano on Cuddley Toy. Vann played drums on it, I think--- Slatter, the drummer from Family Tree. We were just all really good buds. We had a mutual friend named Patty Farella. She's the one who introduced everybody. In fact, she's the one who brought both Harry and me to RCA's attention in the first place. Otherwise, we were in the process of doing an album for Mira. Those are the tracks I'd like to get my hands on, right there.
Q: It was the Family Tree doing tracks for Mira?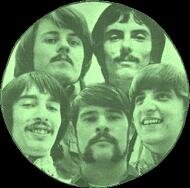 S: Yeah. We did a single, which was Prince of Dreams and, I think, Live Your Own Life was the B-side. We were in Gold Star at the same time Brian (Wilson) was doing Smiley Smile. I remember we played on Santa's Workshop or some stupid thing. I played power drill. (laughs) I knew Marilyn. I knew his wife at the time, so we were always down there hanging out on down time. Sonny Bono was doing something with (Phil) Spector in the building and he would stop by every day the Family Tree was in there and tell our engineer, who was the very famous Doc Siegel--- he would make suggestions and stuff. So, ostensibly, Sonny produced the Mira stuff. There are seven tracks out there somewhere that I can't find. I would kill to get my hands on them. There were seven songs. I think, The Freak Emporium--- one of the fuzzy psych mags from England actually listed the names of the songs--- She Reads Magazines, Beggar, and a bunch of others. May I Ride With You is another one. It was just us, Family Tree, prior to Miss Butters. There is also about a seven or eight song mono live off the floor demo from Modesto. I'm trying to track that down. Then I'll have everything. But the Mira stuff I would kill to get my hands on.
It took 30 years to get RCA to release the Family Tree stuff they had.
Q: Did you personally try to get them to release it?
S: I tried for eight years. In fact, Curtis Armstrong--- the actor from the Nerd movies? Booger? He's a huge Harry Nilsson fan. He and I tried for years to get RCA to open the vault and they wouldn't do it.
Q: Did they talk to you at all?
S: They talked to Curtis, yeah. But to no avail. And the Rev-Ola, thank goodness--- they have the same kind of deal with RCA that Rhino has with Warners. So I guess that's how (Miss Butters) got out.
Q: It makes you wonder...
S: Well, the people in charge of it don't care about it. It's the same thing that's wrong with radio, for the most part. That's why I'm working Satellite instead of Terrestrial. But there is some Family Tree stuff over there in the vaults...
Q: Really? That were never released?
S: Yeah. There was a song called Sideliner--- I'm not even sure if we ever finished it. There is my version of Sideshow which sounds way more authentic to the times. It didn't have the orchestration in it and the effects were a little weirder. That stuff I'd love to get my hands on. But we'll see what happens.
Getting back to Live Your Own Life--- We were playing in the Bay Area a lot. This was before the whole thing broke, you know. We were very impressed with the Airplane because nobody sounded like them at the time. They had this sort of rhythmic--- they did things with a song--- the drum patterns would change or something and I thought, that's really a cool thing. So I wrote a song to present to them, which was Live Your Own Life. We recorded it and then I thought to myself, shit, I'm not going to give it to them. This is great.
Q: Has Alec (Palao) talked with you about things for the liner notes?
S: No, he hasn't.
Q: I would think it would be important to have stories about each track in the liner notes.
S: Well, the Family Tree CD has really good liner notes on it. Steve Stanley wrote them. He did a nice job. The liner notes that Richie did for the Wackers stuff are unbelievable. Those were just great. For Roxy and the three Wackers albums.
Q: What did you think about the reissues of the Wackers albums on Collectors Choice?
S: I wish they would have done nicer packaging. I'm not a big fan of whatsisnames... Anderson's.
Q: Did they do anything besides just release the albums as they were?
S: No. They remastered and they did an okay job, but there is no... I'm glad they're out. They did a pretty good job on it. But I'm really impressed with the job that Richie--- what's his name?--- did. Umberleiter? He did a fantastic job. And it's just nice to have the stuff. And then, of course, we got two amazingly glowing reviews in Mojo and Rolling Stone.
Q: Mojo will get some eyes perked up. Rolling Stone? But then I'm pretty much in my own little corner of the world and don't really know what the real world is like anymore...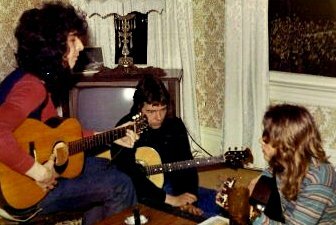 S: Me, neither. RS is pretty much a mainstream mag these days. All I know is that I'm still sitting on The Wackers' Wack & Roll album (hopefully, soon to be released, if only digitally)--- the album that was never released. I can't get anybody's attention to get that out. The biggest problem is that I want to mix it. I'd like to bring it up to speed for sound.
Q: Still, you would think that someone would be willing to do that...
S: No shit, huh? Have you heard Frank Seitch's new album, with the DeadBeat Poets? The guy's from Blue Ash and Stiv Bator's band. Google 'Private Detective', or 'Pop Detective', I think, and 'Dead Beat Poets' and you'll find it online.
Where are you?
Q: Oregon.
S: I love Oregon. I hear they renovated the Crystal Ballroom up there. I heard Sergeant Pepper there. Dave Crosby--- the Byrds or just him were in town (Portland) when we played there and he had a reel-to-reel tape--- he'd just gotten back from England and had a reel-to-reel tape of Sergeant Pepper. We had our PA set up and had a reel-to-reel tape machine that we used for a tape slap onstage. We hooked that up after the show and laid there loaded out of our minds on the ball-bearing floor and listened to Sergeant Pepper until the sun came up.
Q: Well, they redid everything, supposedly.
S: I want to go. I'm trying to get out to the West Coast next Spring or Summer.
Q: Let's get back to the single. Live Your Own Life was done for Mira?
S: Yeah, it was done for Mira. I wrote it basically because of the Jefferson Airplane and the music in San Francisco at the time. If you listen to it, in the early part of It's No Secret, that is something like we were aiming at. Like I said, we used to announce it as "the Airplane Song".
Q: What was the difference between Los Angeles and San Francisco in terms of the music scene in those days?
S: About the same as it is now. People in San Francisco were making music and people in Los Angeles were trying to get rich. That's a broad statement to cover a broad question, but when I was in L.A., about the same period of time, there was a hip scene already going. There was a club there that rarely gets mentioned called Brave New World. The Brave New World was the home of The Seeds, Love (who at the time were The Grass Roots). The Grass Roots stole the name from Love, from Arthur Lee's band. So Arthur changed their name to Love. We would go down to the Ash Grove to hear this very famous Black singer whose name I can never remember, Taj Mahal),. What was the name of the band? The Seventh Sons? Sons of Adam! That was a San Francisco band. It was "something" Sons...The Rising Sons!!! Ry Cooder was the guitar player in the band. There was a big scene like that. We used to see The Seeds all the time, The Byrds... There was a band which sounded like the Buffalo Springfield put together by Frasier Mohawk, for all the right reasons as opposed to all the wrong reasons. So there was a good, active underground scene in L.A. as well. And then when Frank (Zappa) put The Mothers of Invention together, that brought out every freak in Hollywood.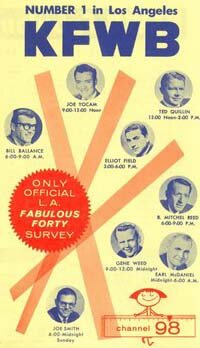 I'll never forget. I used to live up the street from Frank (Zappa) on Horseshoe Canyon Boulevard. He was right at the corner of Laurel and Horseshoe. I lived up Horseshoe, across the street from Mickey Dolenz. (laughs) I got some good stories there.
There was a pretty good underground scene there. Pretty much like the underground scene in San Francisco, really. But because L.A. was so much bigger and dominated by AM radio: KHJ, KRLA and KFWB--- the people who started to break through down there were people like Sonny & Cher. This is how beautifully knit radio and the record industry were in those days: Sonny & Cher recorded I Got You, or Baby Don't Go or Laugh At Me--- I forget which one it was--- at Gold Star and they would go into the lathe room, where they cut the acetates? They would do a mix and make an acetate and somebody would run it down the street to KHJ. KHJ would put it on the air and everybody would gather around the AM radio in the lathe room at Gold Star and listen to the song with the announcer saying "world exclusive", listen to it on the air on KHJ. Then they'd go, ah, we got to bring up the vocal on the chorus and bring the guitar down. Then they'd do another mix and send it down to KHJ to replace the last one. He was honing his songs by hearing them actually broadcast over the radio. And then it would be out two days later! That was how it used to work. It was symbiotic in those days. Now, radio is pretty much useless for breaking a new act. One of the reasons I love being on Sirius is that our mandate is like 60% new or unsigned acts. So after two years, I am seeing bands that we've been playing for two years winning Juno Awards this year.
Q: My attitude about the industry is that indie is the new music industry paradigm.
S: It will go full circle. The great thing about Satellite and iPods and everything else is that it's going to force radio stations to go regional again--- i.e., we have to differentiate ourselves from everybody else, so let's play local bands, let's throw concerts--- let's build our niche here because they can only hear us for forty miles in any direction. I think that all this stuff everyone is whining about is a blessing in disguise. I think it's going to help terrestrial radio maintain a large profile because they are going to be able to go local. I'm inundated with great music.
Ed. Note: We left Bob inundated, but not before getting a promise for a second round. Segarini is presently enjoying the night life of Toronto, but has said that as soon as the good food and drink are consumed, he will come up for air until supplies are replenished. His gastronomic index is legendary. We might have to wait awhile. Stay tuned...